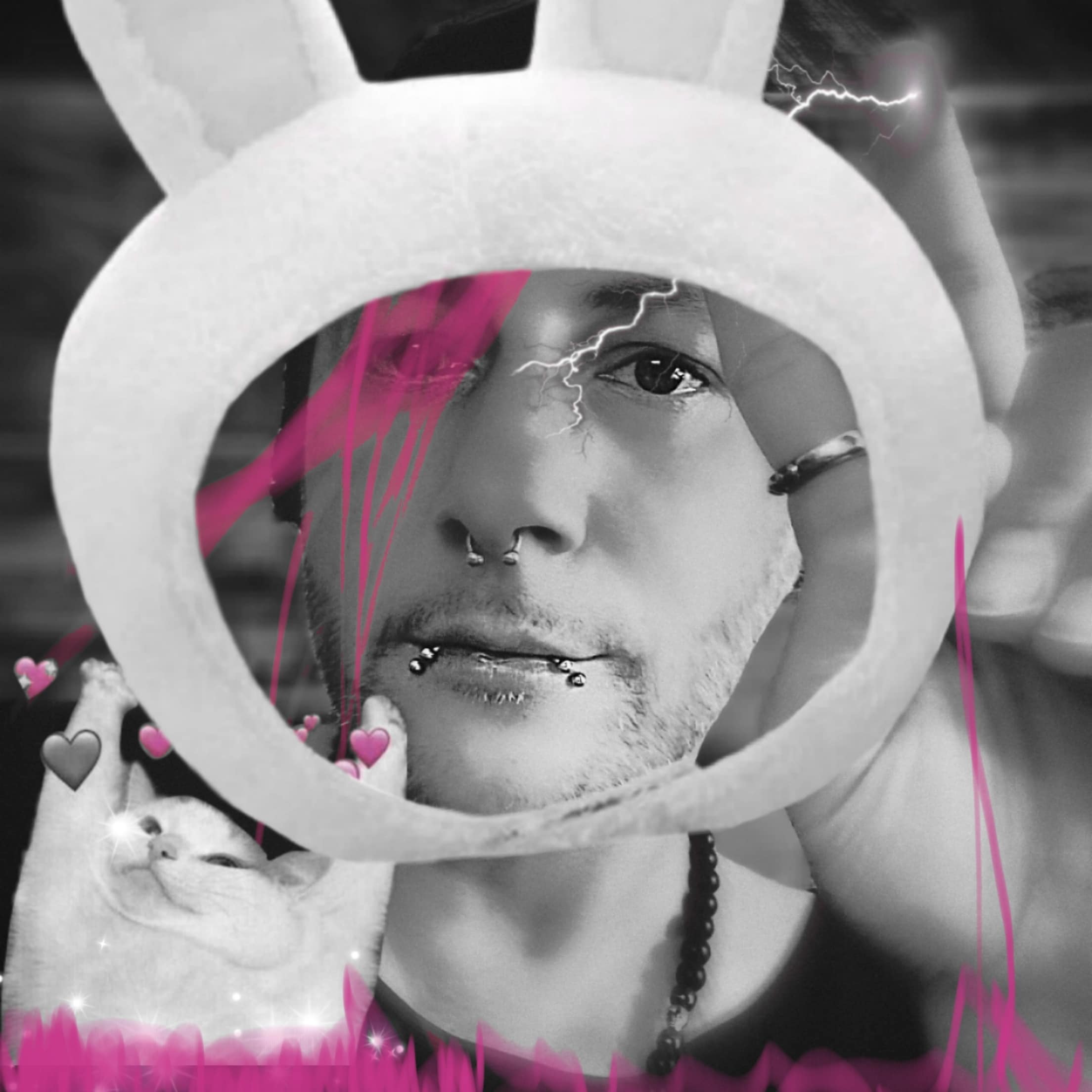 Moritur et ridet
---
I'm Terence Lee
I've already had an eventful life and have achieved many professional positions. It was always curiosity that drove me forward. With courage and perseverance, but also a few setbacks, I went my own way. It led me to a wide variety of professions and allowed me to meet many interesting people. On the search for my passion, I discovered the combination of words and images. I have written journalistic articles in the past and published them on a number of online platforms.
That's why I work as a freelance journalist. I research, write and take photos for reports or conduct video interviews. Mainly for COTHINKER magazine, where my work will be published in the foreseeable future. Also, I am currently writing a book. All in all, I am and will remain an untameable media pirate – trippy, offbeat and independent. (The term pirate comes from the Greek word for "to dare, to undertake".)
Learned from the masters.
Social & Healthcare, Psychology
Studied "Social and Health Care" with a focus on: Psychology, Social Marketing and Anthropology at a PRIVATE UNIVERSITY.
1996-1998
Sales and Marketing Manager
Five years in marketing management, sales and rhetoric as a freelancer for the DEUTSCHE BANK GROUP. Management of a general agency. Management, motivation and training of employees. Acquisition of new customers.
1997-2003
IT specialist for system integration
Apprenticeship as IT specialist for system integration. IT, network security, administration and project management in the SIEMENS BUSINESS TRAININGS CENTER. Subsequent training of the trainers according to AEVO. (IHK).
2002-2004
Software developer, programmer, communication design
Additional qualifications in the areas of application development, graphic/media design, web design and web programming. C, C#, C+, C++, .NET, Visual Basic, SQL, Oracle, as well as Adobe Photoshop (CS5), Adobe Illustrator (CS5) and Adobe Dreamweaver (CS5), CSS3, HTML5, JavaScript, PHP - TRAINING CENTER DÜSSELDORF.
2004-2006
Press, product and advertising photography
Product and advertising photography, artistic graphic design and image processing, retouching, portraits, composing - for national and international companies. Creation of photo reports and press reports.
2004-heute
Creative Chief Officer (CCO)
Founder and director of "OXOONO media - The Design Agency". Communication design, advertising and marketing management. Freelancer for design and marketing projects.
2003-2017
Executive Partner
Managing partner of von Wahn UG ​​(limited liability) - design and branding agency, as well as managing director of all business units of von Wahn.
2017-today
Cothinker publisher's & editorial office
Founder, journalist and editor of the online magazine "COTHINKER magazine". Creation of journalistic articles, reports and photo reports
2022-today
Terence Lee Stuff
Freelance journalist, author & press photographer
2022-heute