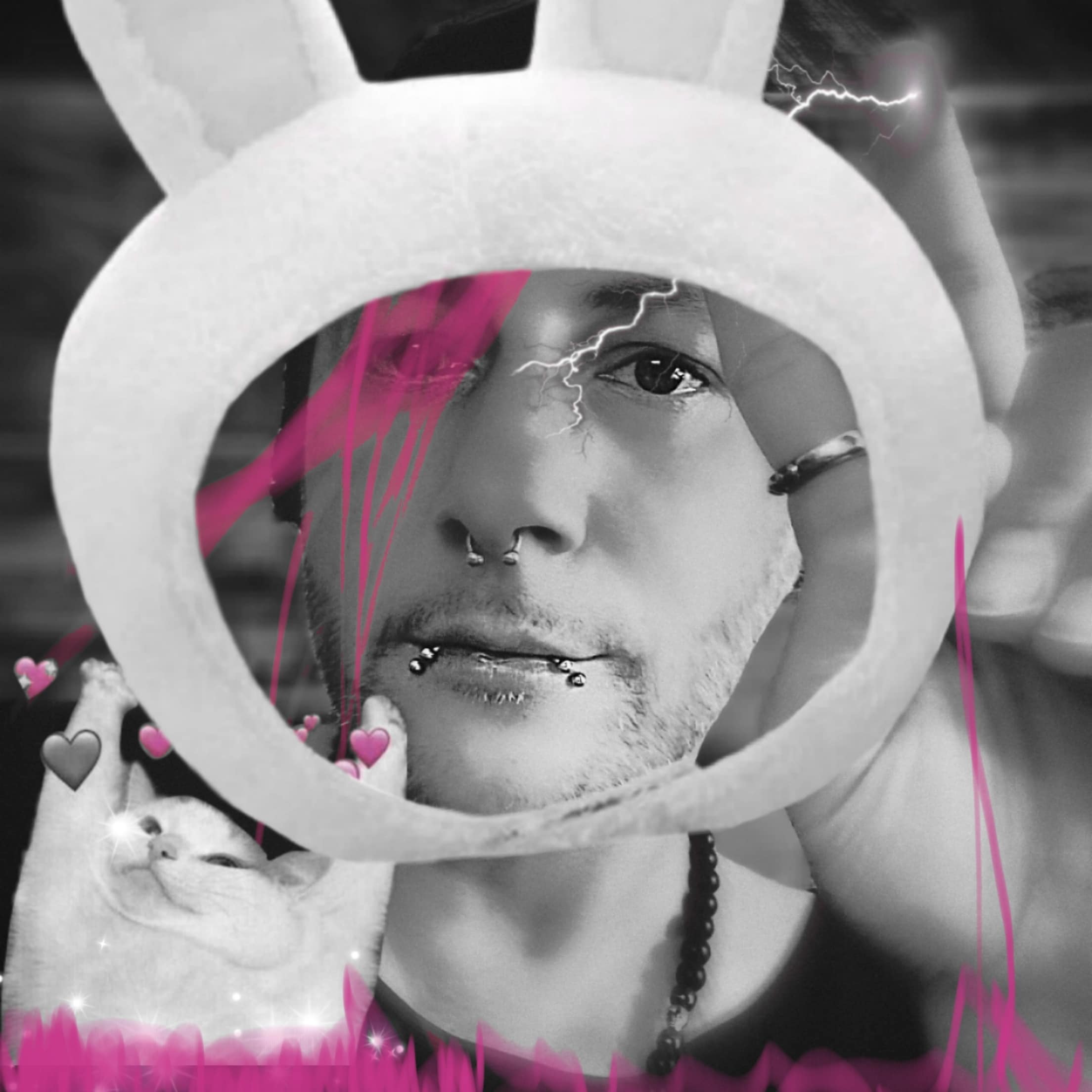 About
---
I'm Terence Lee – digital artist & journalist
He dies while laughing
I am a pirate, a rebel who cannot and will not conform. I also stand for good and always fight against evil as best I can. People and animals are my priority. People who are weak, old or sick. Animals that are tortured and abused. I want to encourage people, let weaknesses and strengths grow and offer animals a happy life. In the last two years I have found my own strength to do just that. I photograph, document, clarify and accompany. All the input and output results in texts that I will gradually publish. In particular, my biography will be published in 2023, which is also a patient guide. I use examples to show how life can be mastered despite all the obstacles and illnesses.
It was a long, hard and rocky road that I have walked and I will continue to walk it. There have been many stations in my life. Good and bad, but there were never any problems, only unfavorable situations. This word game is intended to show how you can evaluate things differently for yourself. As you can see, I have a longer "career path" behind me, which gave me experience but no fulfillment. Now I'm taking you from my current stop, which gives me both fulfillment and joy. I write, I take photos and I am on site with people and/or animals who need me. In everyday life, I'm an unconventional guy, with flaws and quirks that everyone has. Overall, I am and will remain an untameable pirate – trippy, offbeat and independent. (The term pirate comes from the Greek word for "to dare, to undertake".)
Learned from the masters.
Social & Healthcare, Psychology
Studied "Social and Health Care" with a focus on: Psychology, Social Marketing and Anthropology at a PRIVATE UNIVERSITY.
1996-1998
Sales and Marketing Manager
Five years in marketing management, sales and rhetoric as a freelancer for the DEUTSCHE BANK GROUP. Management of a general agency. Management, motivation and training of employees. Acquisition of new customers.
1997-2003
IT specialist for system integration
Apprenticeship as IT specialist for system integration. IT, network security, administration and project management in the SIEMENS BUSINESS TRAININGS CENTER. Subsequent training of the trainers according to AEVO. (IHK).
2002-2004
Software developer, programmer, communication design
Additional qualifications in the areas of application development, graphic/media design, web design and web programming. C, C#, C+, C++, .NET, Visual Basic, SQL, Oracle, as well as Adobe Photoshop (CS5), Adobe Illustrator (CS5) and Adobe Dreamweaver (CS5), CSS3, HTML5, JavaScript, PHP - TRAINING CENTER DÜSSELDORF.
2004-2006
Press, product and advertising photography
Product and advertising photography, artistic graphic design and image processing, retouching, portraits, composing - for national and international companies. Creation of photo reports and press reports.
2004-present
Creative Chief Officer (CCO)
Founder and director of "OXOONO media - The Design Agency". Communication design, advertising and marketing management. Freelancer for design and marketing projects.
2003-2017
Executive Partner
Managing partner of von Wahn UG ​​(limited liability) - design and branding agency, as well as managing director of all business units of von Wahn.
2017-present
Cothinker publisher's & editorial office
Founder, journalist and editor of the online magazine "COTHINKER magazine". Creation of journalistic articles, reports and photo reports
2022-present
Terence Lee Stuff
Freelance specialist and photo journalist, musician, author & artist. Own brand founder, distribution and sales of "Terence Lee Stuff.
2022-present